Black engine oil recycling plant small waste oil to base oil plant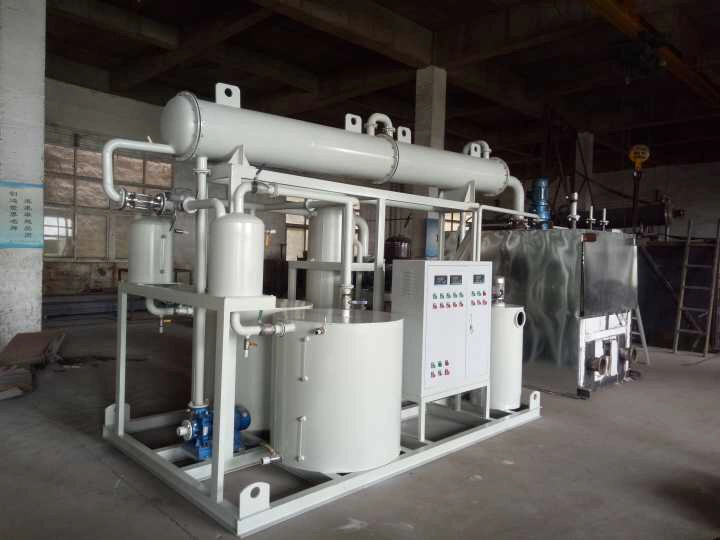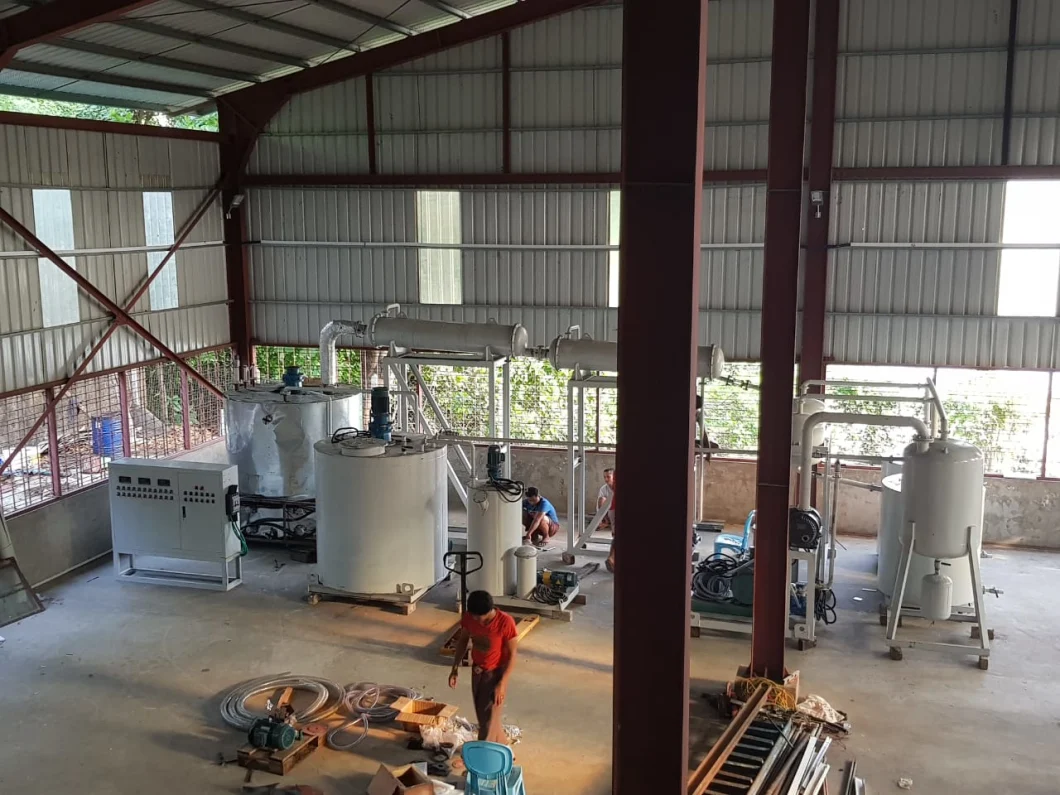 Applications
BOD vacuum distillation plant is applicable to crude oil and various waste oil, such as waste car engine oil, heavy fuel oil,hydraulic oil, gear oil, transmission oil, mixed black oil, etc. To convert those oil into high quality base oil.
Technology & Advantage
1. BOD vacuum oil distillation plants combines several of the advanced latest technologies. It can repidly extract light fractions from crude oil and waste oil to remove water and light distillates and to eventually produce high quality base oil continuously. In the meanwhile, those non-ideal components from waste oil such as Metal Impurities, Base Nitrogen, Sulfur Compounds etc will be removed from the end product after distillation process.
2. Unique Catalytic Pyrolysis system
BOD Catalytic Pyrolysis system combines with Vacuum flash distillation technology, breaking up the molecular bonds of crude oil and waste oil into short chain to be formed into high quality base oil.
3. Environment Friendly
With the fully closed distillation system, zhongneng patented gas purification and recycling technologies ensuring ZERO pollutions to the environment.
4. Buitl-up in the first class workmanship and superior component. Every single Zhongneng distillation plant passed the severe inspection procedures to ensure the best quality to be delivered to each of customer.
5. High Quality Final Product of New Base Oil
Precise Cut Fractions, producing pure high quality base oil with low sulfur content. The final product out of this distillation plant is high quality
base oil with the same quality of new base oil from gas stations.
6. Highly automatic control system, Digital Monitoring and PLC System optional. (APP
monitoring under development)
7. Safety Gurantee
Extra thicker steel plates deliveries extra durability and safety.
8. Germany Spare Parts Option(CE/UL/CUL LISTED/CERIFIFED PARTS OPTIONAL)
9. High oil recovery rate (high to 95%)
10. Residue contains high quantity of polymera and can be used for asphalt blending, production of paving asphalt, bitumen protective covering or as fuel in cement factories.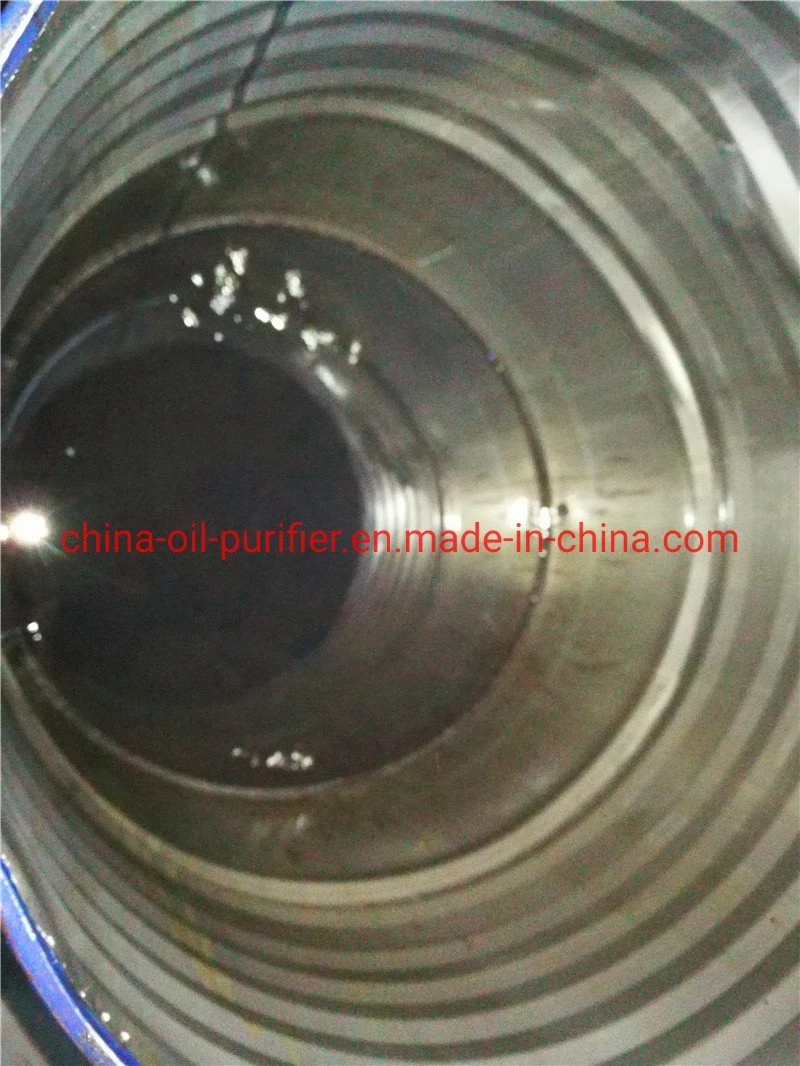 Technical specifications of the machine
Item
Unit
BOD-1000 ~ BOD-15,000
(also can be designed to larger models as per request)
Flow rate
tons/day
1 ~ 15
Rate of Reclamation
%
75~95
Working Pressure
MPa
-0.095~0.4
Range of Temperature Control
ºC
80~180
Working noise
dB(A)
≤70
Power Supply
380V/3P/50Hz (or as per required)
Heating Power
KW
192 (for 10 tons/day)
Total Power
KW
216 (for 10 tons/day)
Inlet/outlet Pipe Diameter
DN
40
Labors needed
---
2 ~ 3
Dimension (for 10 tons/day)
The size is subject to actual machine
mm
Reaction System
2x560x2100x2300
Filtration System
2x3200x1600x2100
Exhaust Gas Processing System
950x2000x3300
Weight
Kg
2000 ~ 7500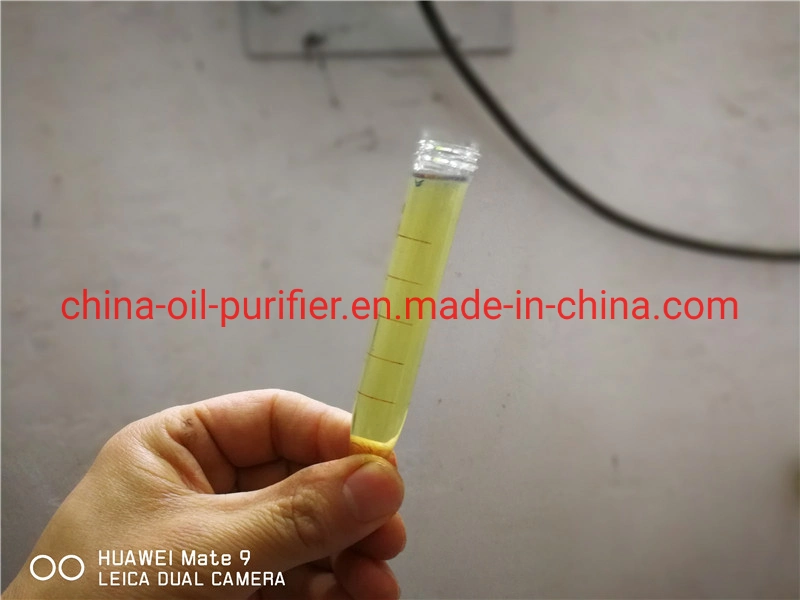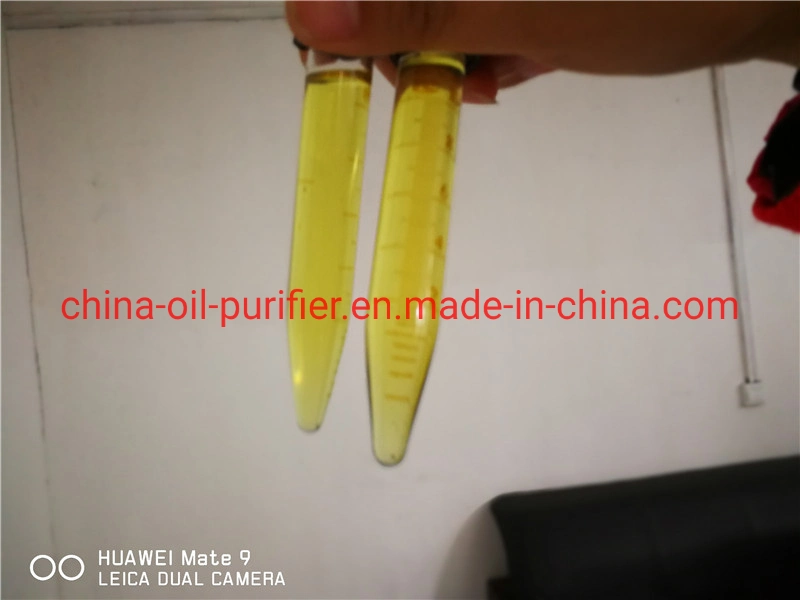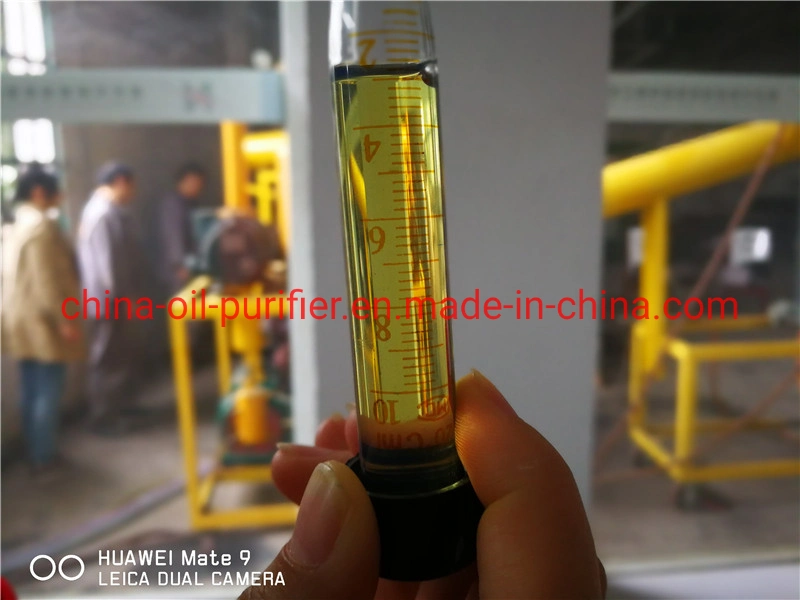 Features
1. Strong capability of breaking emulsification.
2. The combination of coalescing separation and vacuum dewatering.
3. More Deeply and precisely FH rectangle filtering system. The oil will reach to the new oil's nature when it was purified.
4. Zhongneng's unique technology with H. P. M high molecule absorption material.
5. Besides the common vacuum oil purifier's function of dewatering, degassing and eliminating impurities, this machine can regenerate the seriously deteriorated oil by removing the polarity materials, such as the deep oxides, free carbon in the oil effectively.
The quality indexes of engine oil after treatment
| | | | |
| --- | --- | --- | --- |
| Analysis Item | Unit | Result Values | Method |
| Color (ASTM) | | L3.0 | ASTM D1500-04a |
| Density @15ºC | g/cm3 | 0.8770 | ASTM D4052-96(2002)e1 |
| Kinematic Viscosity @ 100ºC | mm²/s | 11.6 | ASTM D445-06 |
| Kinematic Viscosity @ 40ºC | mm²/s | 44.78 | ASTM D445-06 |
| Viscosity index | | 119 | ASTM D2270-04 |
| Flash point | ºC | 232 | ASTM D92-05a |
| Pour point | ºC | -24 | ASTM D97-06 |
| Conradson Carbon Residue | %(mm) | 0.01 | ASTM D189-06e1 |
| Water | mg/kg | 100 | EN ISO 12937-2000 |
| Impurities | % | 0.006 | GB/T 511 |
| Sulfate ash content | % | 0.172 | GB/T 2433 |
| Acid number | mg KOH/G | 0.04 | GB/T 7304 |
| Water soluble acid/alkali | | Nil | GB/T 259 |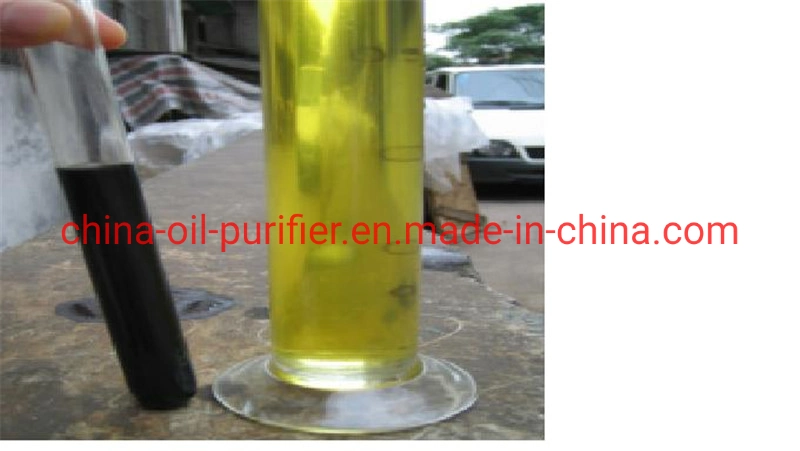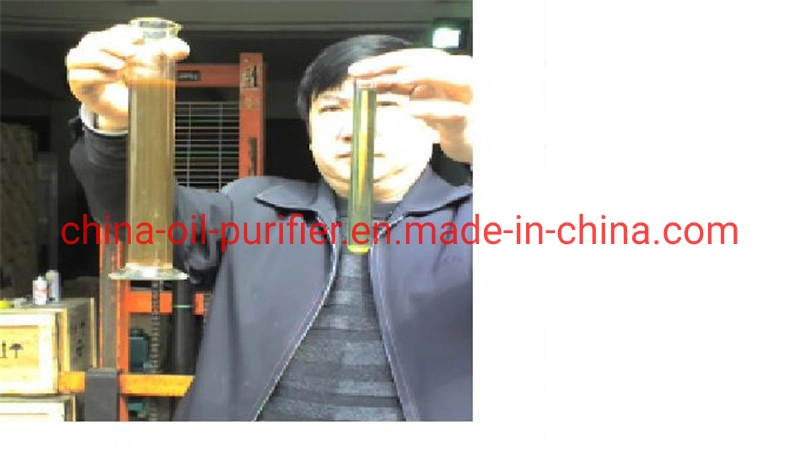 For more details, contact us freely:
china-oil-purifier.en.made-in-china.com
china-oil-purifier.en.made-in-china.com